Hey Jackie - just wanted to let you know that I received my incense
and it is delicious. Exactly as I remembered it from ages ago.
Everything that envelope came into contact with smells heavenly. Your
home must smell wonderful... Donna P.



I order your incense because I got hooked on it when I purchased some in Lake Geneva at the Venetian Festival. Thanks for all your hard work to make people like me happy. Lynn L.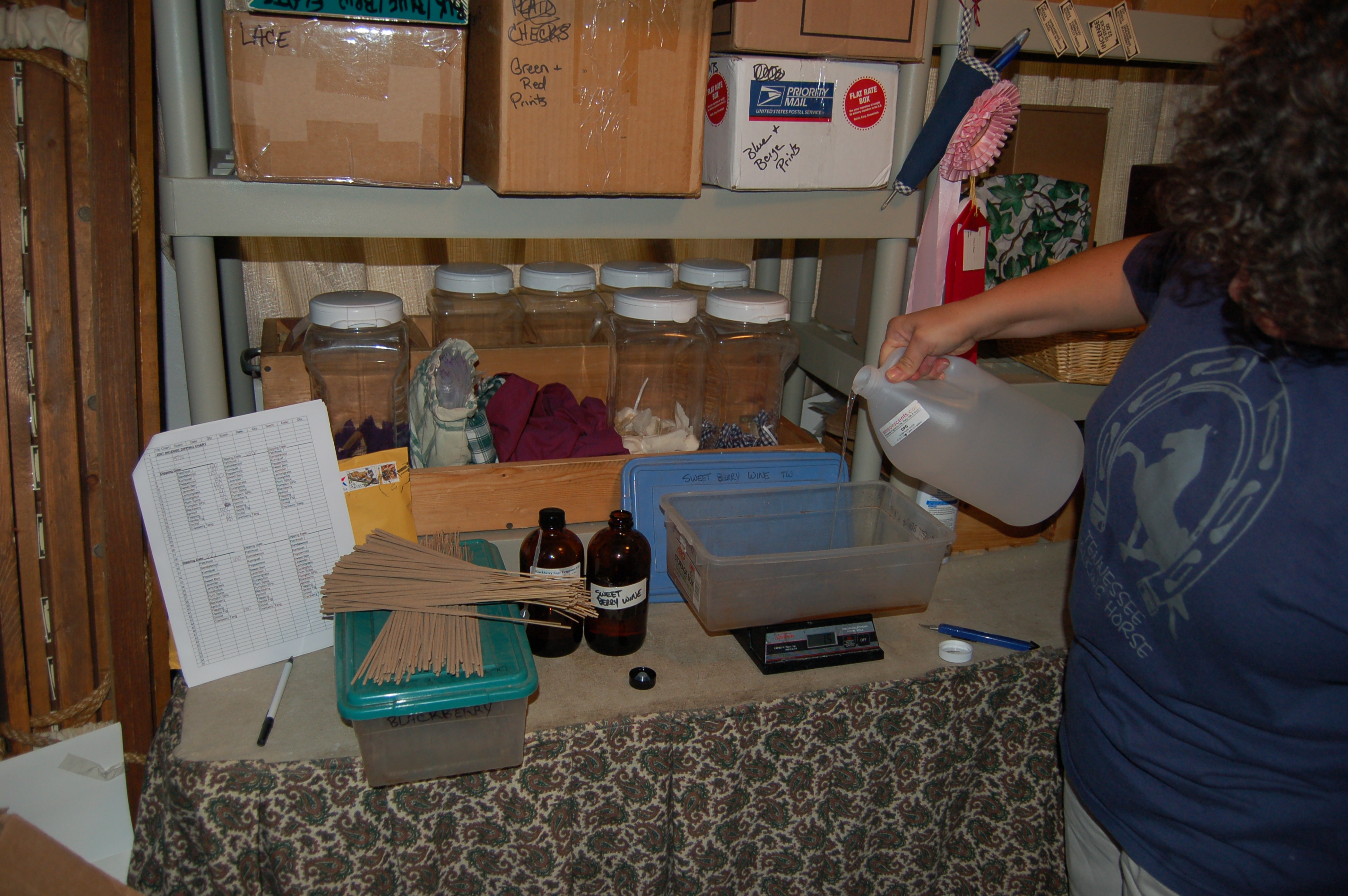 Jackie dipping the "blanks" in her fragrance blends
We are stopping production of our incense. Our stock is VERY limited. Sorry to you longtime users!!! Making way for more good stuff...so stay tuned...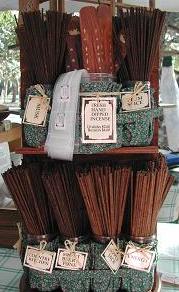 10 sticks for $3.00
Available in the following scents:
 

Only 1 Left!

Incense Burners/Ashcatchers



Pumpkin Spice

Only 1 Left!

Lilac

Only 4 Left!

Flapping in

the Breeze

Only 4 Left!

Black Raspberry Vanilla

Only 2 Left!

Sweet Berry Wine

Only 2 Left!

Spiced Cranberry

Only 1 Left!

 

Mixed Bag of about 20 sticks

Only One!
 
INCENSE SHIPPING CHART--
see shipping note above!!! I
have tried to make this as close
as possible to actual shipping.
Cut me some slack if I am off
a few cents, ok?!
| | |
| --- | --- |
| | |
| Up to 70 sticks--ships flat letter rate | $3.50 |
| 70-130 sticks--ships as a package | $5.75 |
| 140+ sticks ships via Priority Mail | $6.75 |